Quotes

"Danika and Jeb came through Red Clay Theatre a while back.  I had watched the videos and listened in space face world, but wasn't prepared for what they gave... LIVE.... Y'all spread the word bout them, and catch 'em when you can.  They'll outgrow the little places soon." -Eddie Owen of Eddie Owens Presents and formerly Eddie's Attic.
MP3's

Black Swan

Bluebird

How To Be Beautiful
Recommendations from hosts (67)
February, 2020 - "Again a great concert of one of my favorite artists within the CIYH community! Danika's voice, a perfect blend of blues & soul. Jeb Hart, far away from just strumming chords to accompany a singer. Time was flying. One song featured Danika as a sin...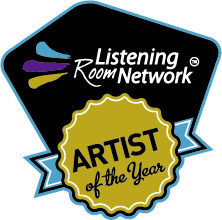 2016
---



Member since:

2013-07-23


Home:

Madison, TN, US


Frequently Tours:

USA, Europe, UK


# of Members:

2


Sound Equipment:

Available if needed


Main Instrument:

Vocals, Acoustic Guitars


Other Instruments:

Keyboard


Genre:

Acoustic/Soul/Americana


Style:

Groovy Energetic


Content:

Mainstream Original


Rating:

G - PG


Bio
If when you hear the term 'acoustic duo' you imagine two people sitting on stools, lightly strumming guitars, singing about how life has treated them poorly, think again. Danika & the Jeb are dynamic, uplifting, and fun, while their music is a soulful combination of artfully written songs and powerful musical phrasing.

When asked about why she has never applied to American Idol, Danika says "I never looked at the music industry like a lottery. I don't need to buy a ticket. I simply ne...