Quotes

"Daniel Champagne is a crossroads. Fusing the strong traditions of Blues, Folk and other roots art with pop showmanship and admirable lyrical ability. I firmly believe that he will become an ambassador for roots music in a time where it desperately needs representation."
The Indie Blender, CANADA
MP3's

SUPERNOVA

Back To Novia Scotia

Heart Shaped Tattoo
Recommendations from hosts (28)
April, 2020 - "Daniel Champagne is no stranger to the road or to entertaining! I know this man plays a show every night in the United States or across the pond, or some riiver, sea, cities and oceans and we should all be so thankful! There is no doubt he has put ...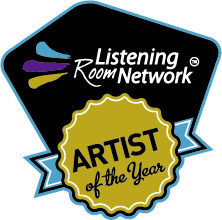 2017
---



Member since:

2016-07-28


Home:

Nashville, TN, US


Frequently Tours:

USA, Canada, Australia, UK, IR, EU..


# of Members:

1


Sound Equipment:

Available if needed


Main Instrument:

Vocals, guitar


Other Instruments:

voice


Genre:

Acoustic Folk/Blues & Guitar Virtuoso


Style:

Mellow


Content:

Mainstream


Rating:

G


Bio
This story all began with a five year old Daniel picking up a guitar in the footsteps of a musical father, writing his first songs at twelve, training classically throughout his teens and playing wherever he could to develop the dynamite live show he is renowned for today. At eighteen he left school, hit the road and hasn't really stopped since as the following years saw him tour endlessly around the world, playing some of the most renowned festivals and sharing stages with the likes of Lucinda ...