Quotes

"unique sound." - Larry Groce, NPR Mountain Stage
"Exquisite, evocative music" - WFUV's John Platt
"Beautiful... #chills" - Ann Powers of NPR Music (@annkpowers on Twitter)
"An incomparable spook" - Nashville Scene
"Subtly poignant, elegantly funky, and haunting without trying to be" - Nels Cline (Wilco)
MP3's

Crossing Over

No More Tattoos

Occasional Summer
Recommendations from hosts (26)
November, 2021 - "We happily welcomed Max & Edda back for a return engagement at The Montgomery Court House. They have gotten even more polished during the pandemic, if such a thing was possible at their superior level! Excellent new and familiar material. The audi...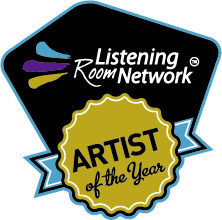 2019
---



Member since:

2015-07-08


Home:

Helena, MT, US


Frequently Tours:

continental U.S.


# of Members:

2


Sound Equipment:

Available if needed


Main Instrument:

Vocals, guitar


Other Instruments:

voice, percussion


Genre:

singer-songwriter, americana, alternative, originals, world, Bossa Nova, Brazilian


Style:

Varied evocative, mysterious, unique


Content:




Rating:

G


Bio
"BEAUTIFUL... #CHILLS"
— Ann Powers, NPR Music

Max Hatt / Edda Glass have "an incomparable spook" and a "unique sound" (Nashville Scene and NPR's Larry Groce) that's taken them across the country from NPR and PBS to NYC's Lincoln Center, DC's Kennedy Center, and the Sundance Film Festival. Praised for her "impeccable vocal command" (PopMatters) and compared to a gamut of singers from Astrud Gilberto to Billie Holliday, Glass's voice is ultimately "one of a kind...you cannot confuse he...