Quotes

"Truly gripping lyrics with great themes and troubling, witty messages. An inspirational artist" (Leith FM Radio Scotland)
"A new and unique songwriter-musician already in the front ranks by dint of timeless work" (Folk And Acoustic Music Exchange)
"Sublime folk hymns" (Colorado Central Magazine) "One gifted s.o.b" (F.A.M.E)
MP3's

From Where You Are

California One

Driverless Train
Recommendations from hosts (121)
December, 2020 - "Since this concert was scheduled just as Covid related illnesses started to spike in SD, it was not very well attended. However, that did not phase Rupert one bit. He still put on an excellent show for those who were there. Very entertaining, a...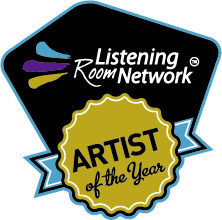 2013, 2016
---



Member since:

2008-11-14


Home:

New York City, NY, US


Frequently Tours:

NY, MA, NJ, PA, NC, FL, MS, AL, TX, CA


# of Members:

1 or 2


Sound Equipment:

Available if needed


Main Instrument:

Vocals, Guitar


Other Instruments:

Piano


Genre:

Art/Folk


Style:

Mellow Thoughtful


Content:

Mainstream


Rating:

G


Bio
'How can anyone play guitar like that?' (Musicians Corner HC MN)
'Unbelievable experience with Mr Rupert Wates' (Charlie Boy HC CA)
'Our audiences are always blown away' (Empty Nest HC NJ)
Rupert Wates was born in London and studied at Oxford University. In the late 1990's, he signed a publishing deal with Eaton Music and worked for several years as their house songwriter. He moved to Paris in 2001, formed his own quartet and performed regularly in the city's clubs. He came to the US in fa...